Intellectual Property Innovation Centre (IPIC)
National Institute of Technology, Rourkela (hereinafter called the Institute) is dedicated to research, teaching, and extension of knowledge to the public. The Institute recognizes its responsibility to produce and disseminate knowledge. Inherent in this responsibility is the need to encourage the production of creative and scholarly works and the development of new and useful materials, devices, processes, and other intellectual property, some of which may have potential commercial value. These activities contribute to the professional development of the individuals involved, enhance the reputation of the Institute, provide additional educational opportunities to students, and promote public welfare. The Institute has a responsibility of bringing new knowledge into use by the general public.
Technological and social developments in recent years have broadened the scope of information and technology that can have potential commercial value and, therefore, should be treated as assets subject to Institute ownership and control. In addition to new machines, compositions of matter, and written materials which traditionally have been the subject of patents and copyrights, computer software, video courses, etc. are now normal outcomes of Institute activities. Thus, a broad policy covering all aspects of intellectual property needs to be created to provide widespread protection to the originators of such property.
The primary objective of the IPIC (Intellectual Property Innovation Centre) policy is to establish appropriate principles and provide a superior environment to the employees and students of the Institute for creation, protection, ownership and management of intellectual property in the Institute and to stimulate innovation. The day-to-day administration of IPIC issues are handled by the Chairperson of IPIC committee, and an IPIC committee under the guidance of the chairperson.
92
Patents Filed / Published
Chairperson (IPIC)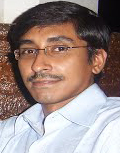 Office Address
Intellectual Property Innovation Centre
National Institute of Technology Rourkela
Odisha, India, 769008
0661 - 246-2151
ipr-nitrkl@nitrkl.ac.in